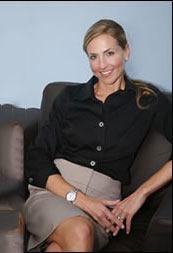 Lee Ann Brown, D.O.
Lee Ann Brown, D.O. is board certified in both Physical Medicine and Rehabilitation and Pain Management. She specializes in the accurate diagnosis and effective treatment of pain through a variety of non-surgical techniques including, electrodiagnostics, therapeutic exercises, spine and joint injections, assistive devices, medication and other rehabilitation therapies.
"Most painful injuries and disorders can be treated without the use of surgery."
(Lee Ann Brown)
After obtaining her medical degree at West Virginia School Osteopathic Medicine, Dr. Brown completed her residency in Physical Medicine and Rehabilitation at Northwestern University. Dr. Brown was granted the prestigious William Randolph Hearst Fellowship Award at Northwestern Rehabilitation Institute in Chicago.
Dr. Brown uses the latest in technology and advanced treatments in order to restore the maximum movement and functionality to her patients. She treats and manages chronic pain without the risk, expense and recovery time associated with surgical intervention.
George A. Panagakos, MD
George A. Panagakos, MD, obtained his medical degree from Medical College of Wisconsin and completed his residency training at Emory University in Atlanta, Georgia. He is double board certified in both pain management and anesthesiology
Dr. Panagakos has served as Chairman of the Department of Anesthesiology and Director of Pain Management Services at Morton Plant Mease Countryside and Dunedin Hospitals. He has successfully treated patients in the Tampa Bay Area for over 20 years and has been featured on local news channels discussing the latest interventional pain management treatment modalities.
Erin Lehman, PA-C
Erin Lehman, PA-C is a board-certified physician assistant through the National Commission on Certification of Physician Assistants. She graduated with honors from South University, Tampa in 2021 with her Master of Physician Assistant Studies. Erin selected the Indiana University to pursue her undergraduate degree. During her undergraduate studies, Erin played competitive softball.
Erin selected Spinepain & Orthopedic Injury Center to begin her outpatient clinical career due to the variety of treatment options and conditions encountered on a daily basis. In addition, Erin was drawn to the practice's philosophy of using a variety of tools and not just medication to treat chronic pain. Erin will be treating patients at the Clearwater and Dunedin offices.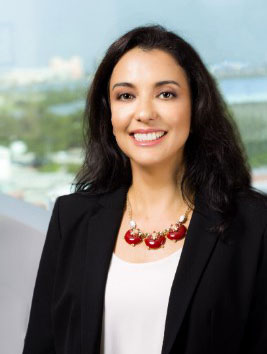 Maria Yanes, DPT
Maria Yanes started her career in Physical Therapy in 1986 practicing her craft in Cali, Colombia. She opened her own outpatient Physical Therapy clinic and dedicated 10 years to help her patients. Later, she decided further continue her education and move to America. She worked at Bayfront Hospital outpatient department in St Petersburg for 10 years. She Received her Doctorate degree in Physical Therapy from USF in 2015. Maria also worked with the Goodman Group at their managed care facilities locally in Pinellas County, Fl. Maria brings years of experience to Dr. Brown. Her individualized attention to detail for each patient along with a sense of urgency shows her dedication to her patients.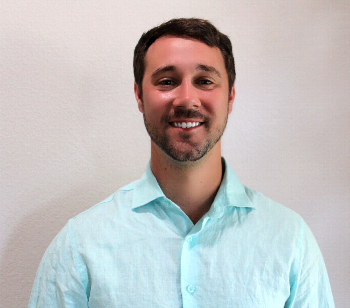 Ryan Selvia, DPT
Ryan Selvia is a board-certified physical therapist that graduated from the University of St. Augustine for Health Sciences with his Doctorate in Physical Therapy in August of 2020. After attending Indiana University for a Bachelor's degree in Exercise Science, he made the move to Florida to attend school and help those in need. He enjoys exercising and working out, which he shares a vast knowledge with patients that seek help to get back up and moving after chronic or acute injuries. Shortly after school, he began his career in South Tampa, working with athletes and high-level individuals of all ages. He chose Spinepain & Orthopedic Injury Center, due to the valued reputation that the company has around the community.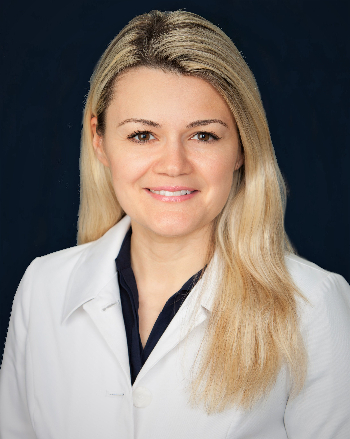 Alisa Zagorodny, Nurse Practitioner
Alisa Zagorodny is a Family Nurse Practitioner certified by American Nurses Credentialing Center. She received her Bachelor of Science in Nursing at Pennsylvania State University in Abington, PA. Alisa has over eight years of experience working in healthcare. Alisa has spent most of her nursing career working in the emergency department. Alisa completed her Master of Science in Nursing with a family nurse practitioner specialty from Thomas Jefferson University in Philadelphia, PA. She has been practicing in the field of interventional pain management since 2018 and joined Spine Pain and Orthopedic Injury Center in January 2022. Alisa is a member of the American Nurse Association. As a healthcare provider, Alisa believes in the collaborative efforts of patients and practitioners in the plan of care and is devoted to patient-centered care. Her main goal is to improve the health of her patients, maximize patients' quality of life and empower patients to take an active role in improving their health and wellbeing. In her spare time, Alisa enjoys gardening, fishing with her husband and kids, attending sporting events, and spending quality time with family and friends.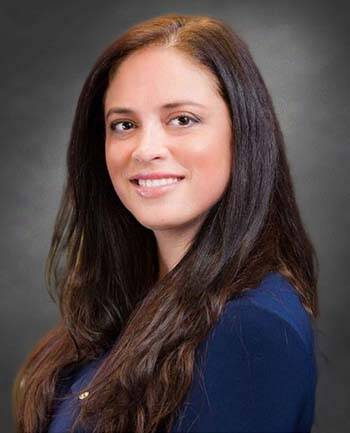 Valerie Rotunno, Administrator
Valerie Rotunno began her career at the practice in 2011. In 2013, she was named Practice Administrator. During Valerie's tenure, the practice has received recognition from the Tampa Bay Business Journal and nationally from Inc. Magazine. She has served as team leader for the practice's Electronic Health Record and Practice Management migration. In addition, Valerie has led efforts in Physician and Physician Extender recruitment and development.
As the standard of care changes, Valerie has a passion to even further extend the multi-specialty offerings of the practice. In order to enhance the overall patient experience, she spends time working with clinical and operational staff on continuous process improvement. Valerie developed and deployed a technological offering to digitize the practice's X-Ray images, which has led to greater efficiency and better coordination of care. Valerie's number one priority is being an advocate for the practice's patients
We provide effective, non-surgical and surgical treatments for pain